Link building is the complex process of building a network of reputable, relevant, and helpful links pointing to your website. Focusing on quality over quantity, combined with a strong on-page SEO foundation, our efforts can help catapult your website's search engine rankings and maximize your organic traffic.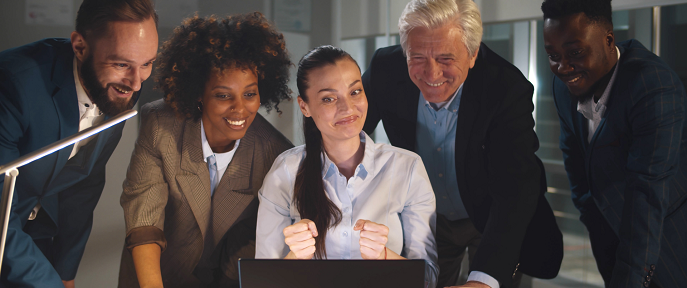 Quality links combined with SEO work to improve your website's online authority, increasing your search engine visibility and as a result, your organic traffic. Not all links are created equal and the types of links secured can be the difference between top rankings and getting penalized out of Google altogether.
Teknicks was one of the first white hat link building companies in the US and we have the privilege of working with some of the most well-known brands. Our link building history goes back over 20 years, when our founder, Nick Chasinov, started developing strategies that would later become the basis not just for Teknicks, but for all white hat link building services today. Nick realized early on that quality trumped quantity, and he developed a systematic process for companies to secure links naturally, ethically, and in a scalable manner.
See how our PLG Methodology (the same process we use for Salesforce, Audible, and Care.com) produces extraordinary results that can be applied to grow your business.
The best link building companies all use tactics originated from Teknicks, and we are proud to be pioneers in the space. However, that brings a lot of responsibility, and we ensure that Teknicks maintains the highest level of integrity and only works with companies that adhere to our standards.
Our agency employs a fully-trained US-based link building team that leads the industry in both quality link building tactics and bad link removal. We can mitigate the damage of past link building activities and provide you with an extensive white hat backlink profile that will elevate your web presence.
A Little Bit More About Our Link Building Process
All work is done in-house by our internal link building team. Our analysts start to explore your existing backlinks and identify the quality of your overall link network, noting any links that put your website at risk and should be removed. At this time, we also evaluate your content assets and identify the need for new content that follows our best practices.
We prefer to conduct our own keyword research and determine the pages of your website we aim to target. We will begin to conduct quality research and use our in-depth filtering process to identify website prospects. On a monthly basis, we will reach out to these websites to determine linking opportunities, and work to secure links for your company.
Our monthly reporting consists of a transparent look into the links secured and a review of ranking and traffic increases received as a result of our combined SEO and link building efforts. Our link building process consists of ongoing research and outreach in an effort to continuously secure new, high-quality links.
Sample Of Our Link Building Strategies
Influencer Outreach
Authoritative Resource Pages
University / College (EDU) Partnerships
Premium Blogs
Active & High Quality Online Communities
Ongoing Research & Outreach
Editorial Links /  Mentions
Authorship On Premium Sites
Link Reclamation
Data Sources
Breaking News
And many more…
Working with a link building agency is a smart decision if you want to improve your website's link profile. Link building is a crucial part of SEO, and the right agency can ensure you're taking the steps you need to succeed without violating search engine guidelines. When you're looking for a link building agency, be sure to take a thorough approach to find the right one before deciding which agency is right for you.
Are you ready to finally work with a reputable and experienced link building agency? The first step is to schedule your FREE strategy meeting to discuss your goals.
Recent Articles About Product Growth